Robin J. Robertson, CLU
Principal / Senior Financial Advisor: Pacific Peak Advisors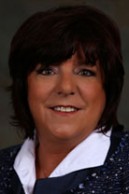 Robin Robertson, principal of Pacific Peak Advisors, has been in the financial services industry over 30 years. She specializes in designing plans tailored to the goals, dreams and needs of each individual, business and family with whom she works. At Pacific Peak Advisors, we meet with each client to determine their objectives and concerns regarding all of their financial issues. We then design and implement creative solutions to business, personal and investment concerns which are customized to each client. We take the time to explore all the options available in this market, completing a numerical analysis to address the feasibility of each idea. Our goal, in all of our planning, is to provide objective solutions and careful study so our clients can make informed and sound decisions.
As an estate and business planning specialist, Robin is approved with the State of California to provide Continuing Education on Estate Planning, Business Continuation, Executive Compensation, and Pension Planning. Her passions are skiing, hiking, reading, travel and her family.
Sean Kovich CFP® CLU®
CFO / Financial Advisor: Pacific Peak Advisors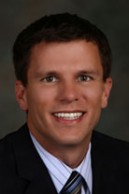 Sean's background, education and experience come together to provide independent and objective counsel as he works with clients to determine their goals and how to best achieve them. This includes comprehensive financial planning, a cost/benefit analysis of client risks, and ongoing review to track progress towards each clients stated goals. As a Certified Financial Planner, Sean brings a unique qualitative perspective and passion for collaborative research and analytics, which helps him to comprehensively manage clients' wealth. At the Robertson Group, we go beyond traditional techniques of modern portfolio theory to help protect, grow and distribute wealth in the most tax-efficient manner.
Sean started in the financial services industry at the age of 20, earned a B.A in financial Services by 22, and has continued to develop his knowledge of the industry by obtaining the CFP® and CLU® designations. In his spare time, he enjoys snowboarding, backpacking and playing bass guitar.